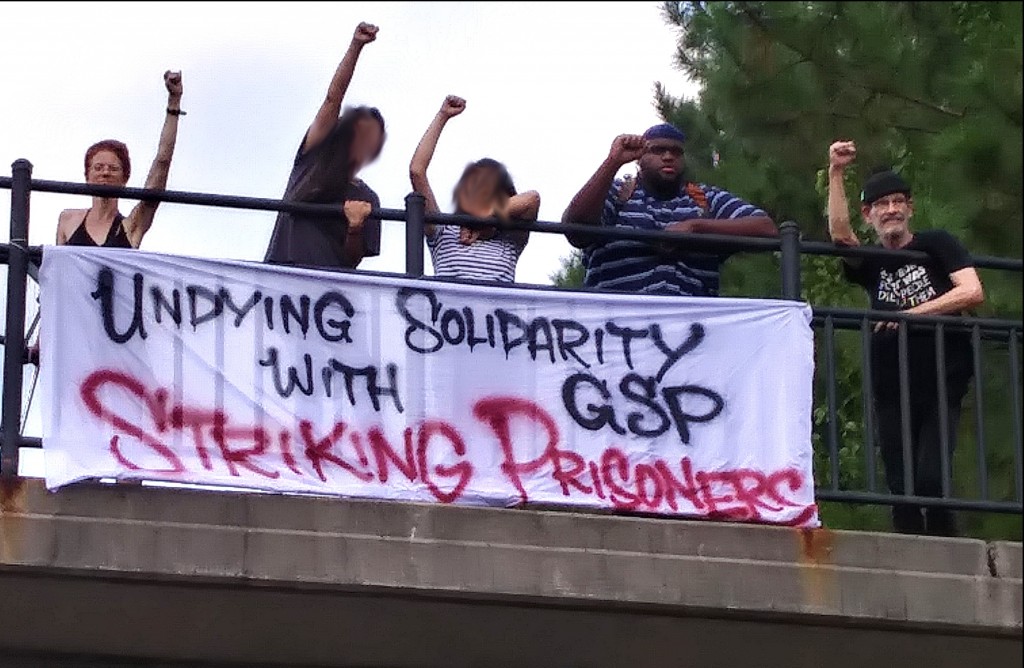 Prisoners in Georgia are on strike! When we heard that people in Georgia State Prison near Reidsville, GA were participating in the national prison strike, we wanted to show our solidarity.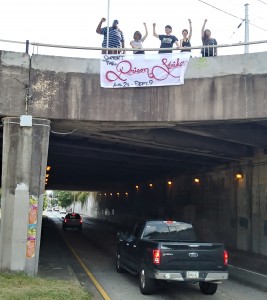 As we placed our banners, we heard many car horns honking in support. Awareness and support for the strike is spreading!
In 2010, prisoners all across the Georgia prison system coordinated an uprising which spanned many facilities and involved cooperation between prison organizations and between black, Latinx and white inmates. They brought the prison system to its knees. Now, inmates are Georgia State Prison are continuing this tradition of resistance in Georgia. We stand with them.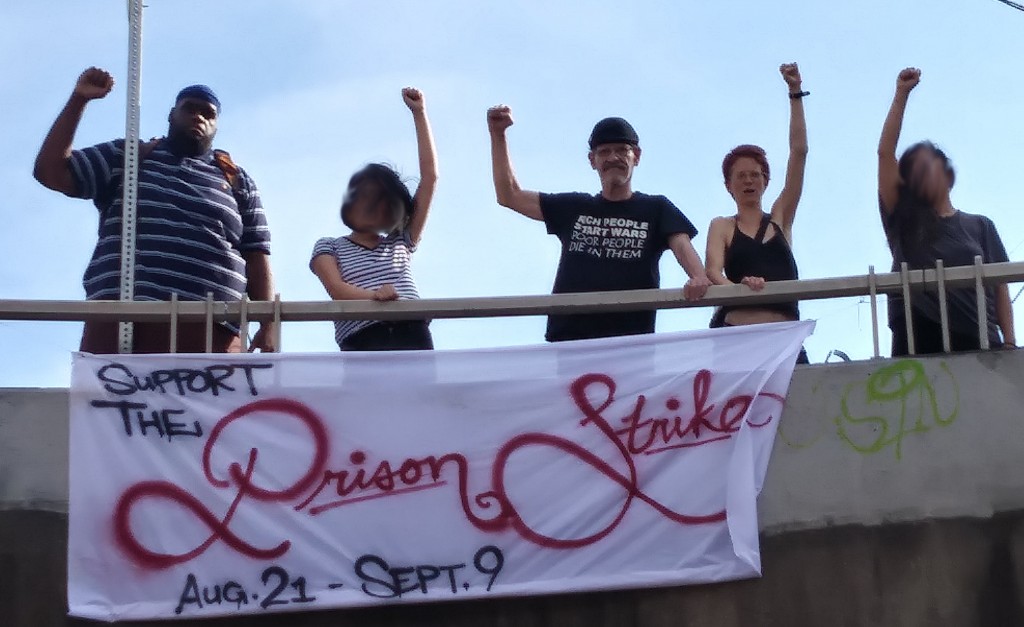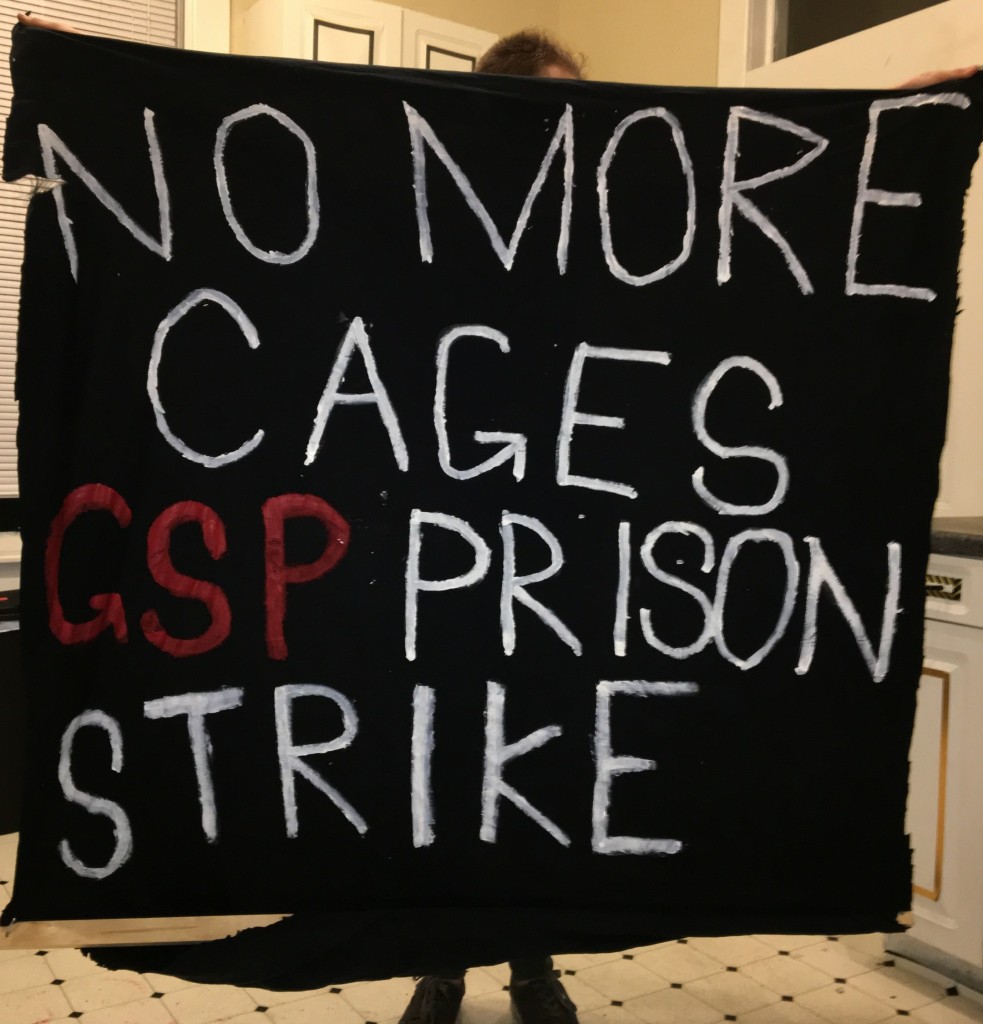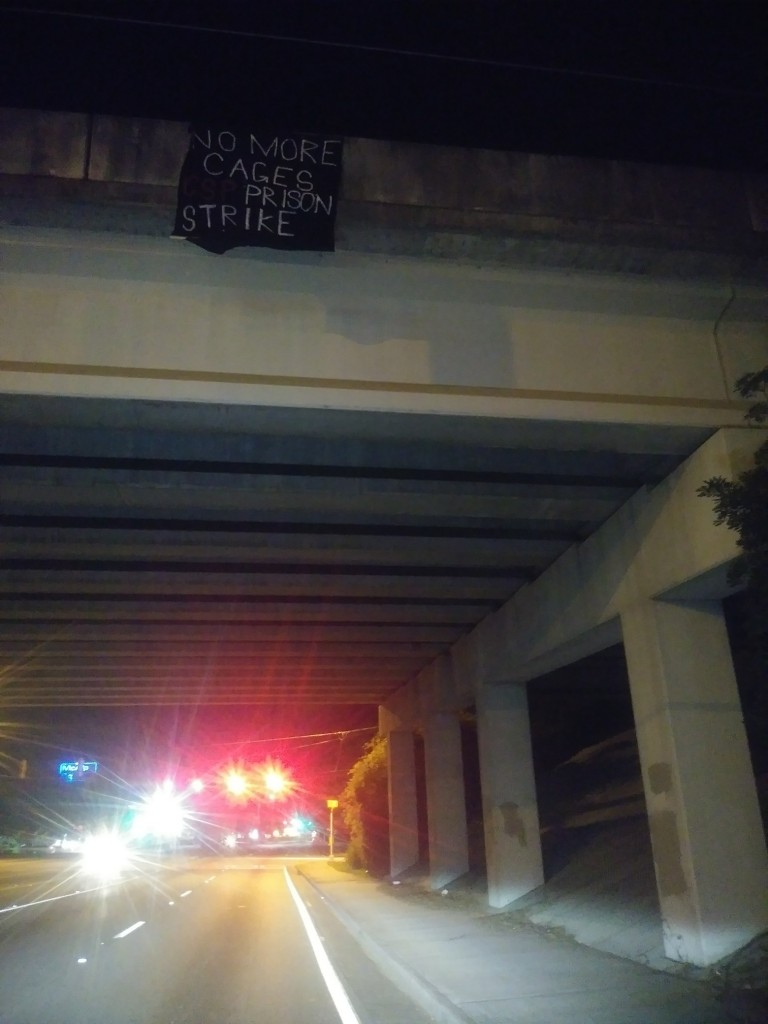 Prisoners: when you fight inside the walls, we will fight along with you on the outside!